*Regular edition:
Weight: Approx. 354g
Size: 11.8 (30)*5.9 (15) * 5.1(13cm) 
Material: Polyester, PU, Resin, Cotton cord
Filling: Polyester
*Luxury edition:
Weight: 1023g
Doll Size: 11.8 (30)*5.9 (15) * 5.1inch(13cm)
Substitute Doll Size:: 10.6(27)*5.5(14) * 5.1inch(13cm)
Box Size: 12.9 (32.7)*8.5 (21.5) * 6.8inch(17.3cm) 
*DIY your own doll. All the accessories can be removed. The product is elastic, sleek, and has embroidery patterns.
*Friendly reminder: please avoid dragging the accessories hard, keep away from fire and sharp objects. Children must use the product under the guardianship of adults.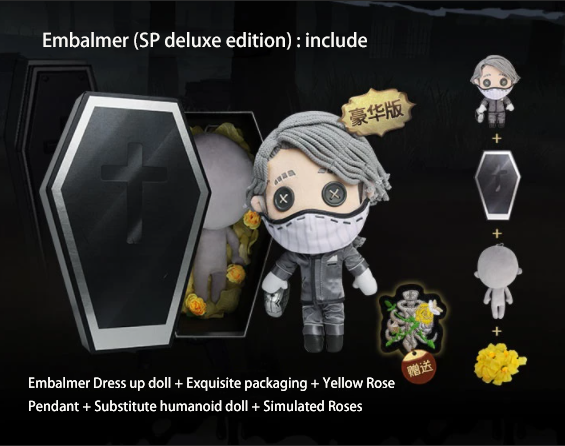 Payment & Security
Your payment information is processed securely. We do not store credit card details nor have access to your credit card information.