* 5-7 Days U.S. Shipping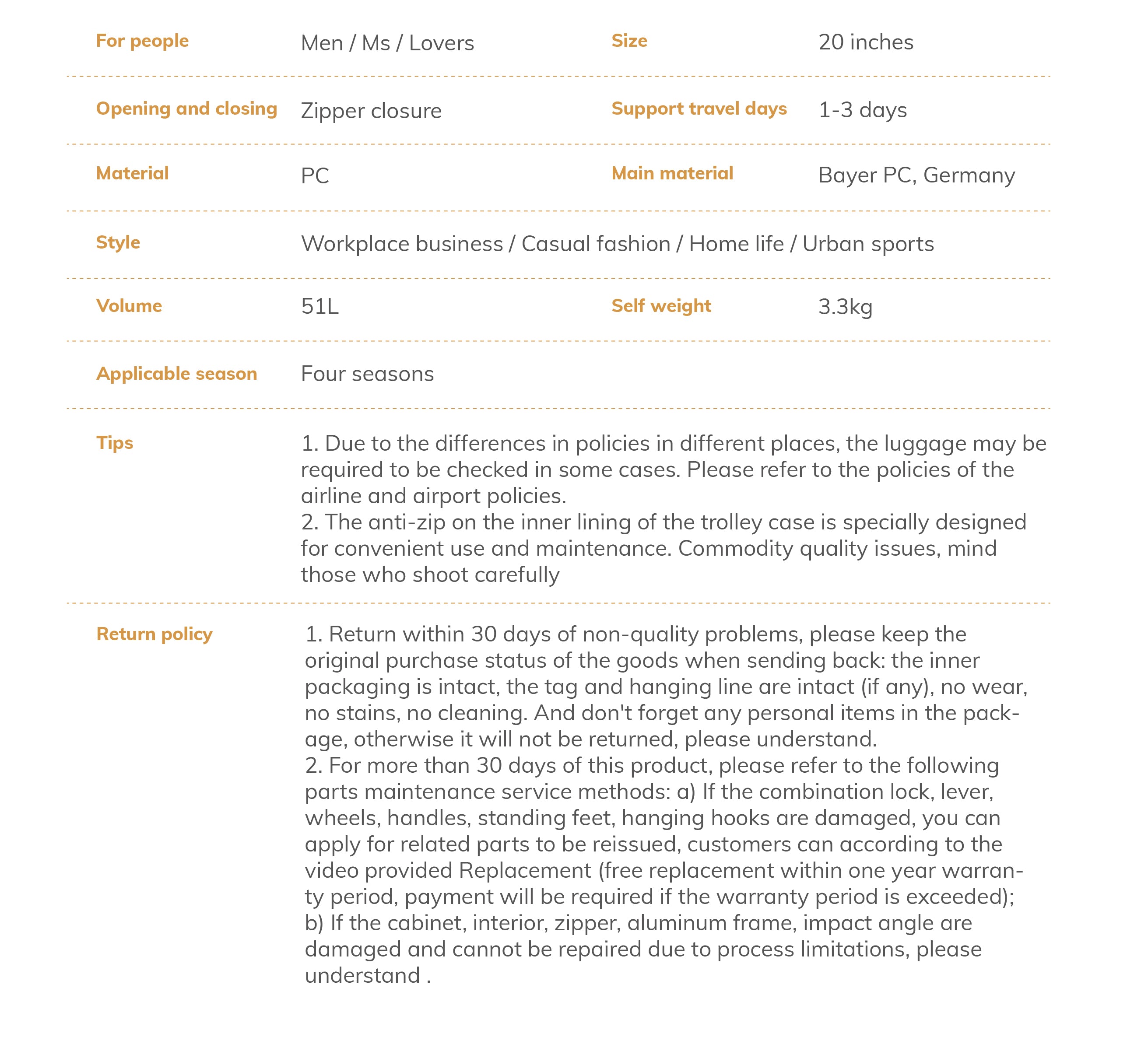 *Tips
1. According to the differences in local policies, the luggage may be required to be checked in some cases. Please refer to the policies of airlines and airports.
2. The reverse zip on the inside of the trolley case is specially designed to facilitate the use and maintenance. Non-commodity quality issues.
Payment & Security
Your payment information is processed securely. We do not store credit card details nor have access to your credit card information.